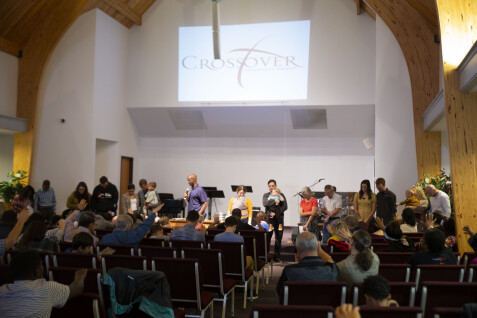 Membership
Membership is about more than attending a service on Sunday. Being a member of Crossover Bible Church is really about being part of a family. Covenant Members are called to a higher degree of responsibility and service.
Crossover 101
We want you to make an informed decision when joining Crossover, so we have created the Crossover 101 class. Pastor Philip covers what it means to be a Covenant Member, our beliefs and answers your questions.
Click here if you would like to know when the next Crossover 101 meets.

Membership Covenant
The final step to becoming a Crossover Bible Church member is to sign the Membership Covenant. Pastor Philip will explain the Membership Covenant during the Crossover 101 class. Once you fulfill the requirements of membership and sign the covenant, you are considered a Covenant Member.

Baptism at Crossover
We gather each year to celebrate individuals who want to publicly profess their obedience to Christ during our annual Baptism Service.
Click here if you would like to learn more about Baptism at Crossover Bible Church.